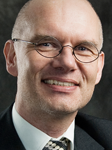 News
I wish you all a wonderful pre-christmas season 2013!
We are always looking for motivated students interested in doing their bachelor, master or diploma thesis in our group. Please check our topics and feel free to contact us any time.
Have a look at my publication pages in case you are interested.
Contact

Stefan Zachow
Visualization and Data Analysis          e-mail: (PGP Key)
Zuse Institute Berlin (ZIB)                 url: http://www.zib.de/zachow
Takustr. 7                                phone: +49 - 30 - 841 85 275
D-14195 Berlin                              fax: +49 - 30 - 841 85 107
Germany                                    room: 4301