digiS conference 2020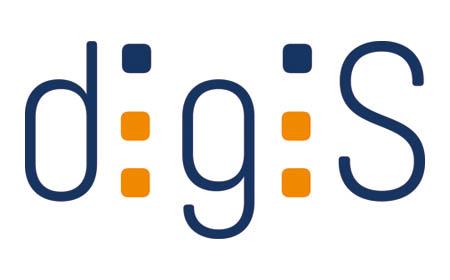 This year's digiS conference is going to take place on 26.11.2020 in a new digital format.
Under the Title "Digitalität als Haltung – Zwischen Verantwortung und Anforderung" (Digitality as a state of mind - between responsibility and demand) we want to discuss a variety of intriguing questions with our keynote speakers Dr. Ruth Rosenberger (Director of digital services at Stiftung Haus der Geschichte der Bundesrepublik Deutschland), Prof. Dr. Martin Zierold (Institute of Culture and Media Management, Hamburg), Prof. Dr. Thorsten Koch (Zuse Institut Berlin) as well as with our project partners of 2020 and all participants.
We want to talk with our guests and partners about different approaches to digitization as well as the change processes driven by digitization, while our keynote speakers can shine a light on the subject by giving food for thoughts and concrete examples from their work experience.
The conference will mainly be held in German.
More Information on the conference as well as the agenda for the day can be found here.
To participate in the conference please click here.