Guided Tours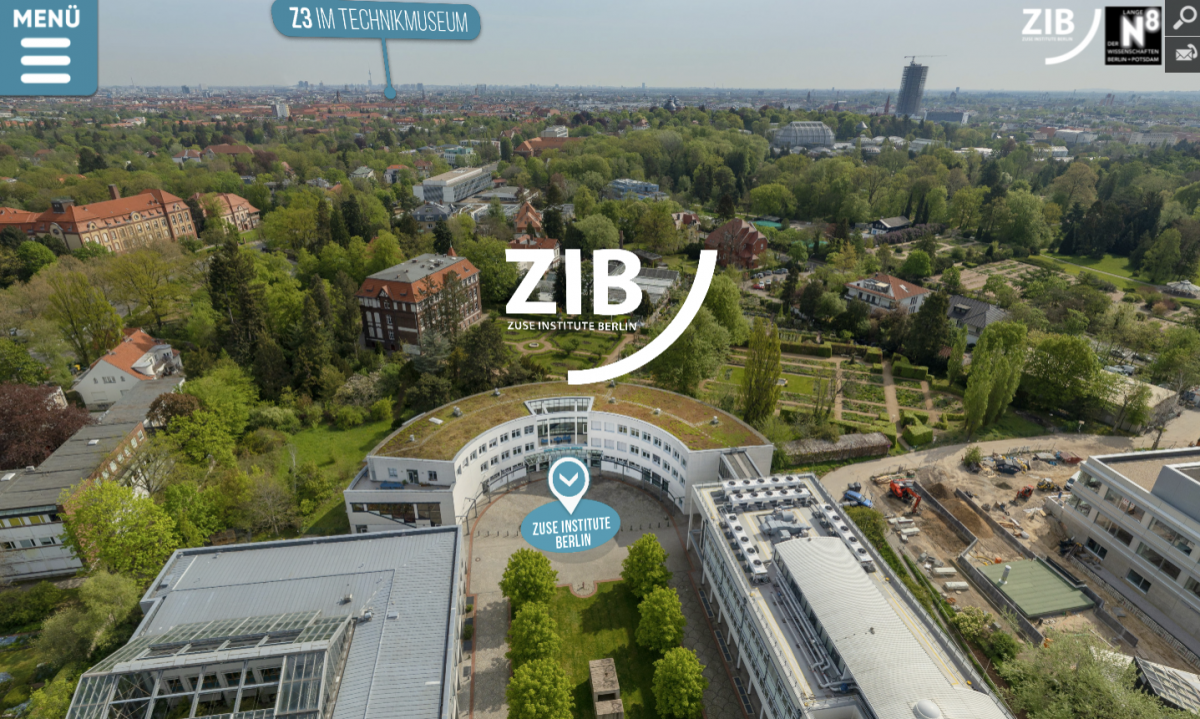 360 °
Are you interested in a 360° tour, click here.
ZIB offers lectures and guided tours to researchers and interested visitors after arrangement.
Please let us know in which fields you are interested in, when you intend to visit us and name us your contact and phone number. Please be so kind and fill in the form below to contact us. We look forward to welcome you.