Programs and group photos of the previous workshops
The Annual Meeting Photonics Devices (AMPD) has taken place at Zuse Institute Berlin since 2007.
AMPD is organized by members of the Computational Nano Optics group.
The scientific programs of several past workshops are presented below.
---
14th Annual Meeting Photonic Devices 2022
Schedule 2022

Source: ZIB
---
13th Annual Meeting Photonic Devices 2020
In 2020, the Meeting has been held in conjunction with XXVIII
OWTNM
as First TNTN meeting (
TNTN2020
).
Schedule 2020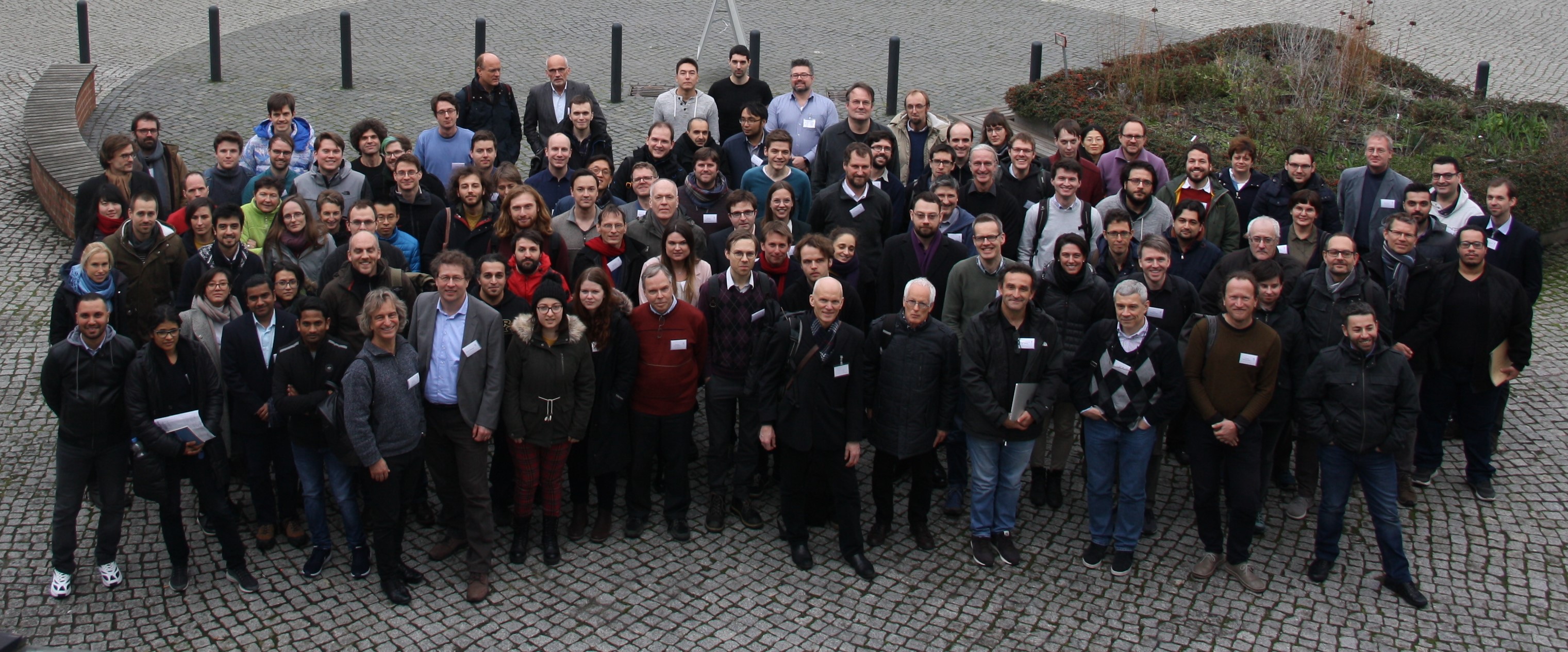 Source: ZIB
---
12th Annual Meeting Photonic Devices 2019
Schedule 2019

Source: ZIB
---
11th Annual Meeting Photonic Devices 2018
Schedule 2018

Source: ZIB
<! Sven Helemann/ZIB took this foto>
---
10th Annual Meeting Photonic Devices 2017
Schedule 2017
---
9th Annual Meeting Photonic Devices 2016
Schedule 2016
---
8th Annual Meeting Photonic Devices 2015
Schedule 2015

Source: HZB
---
7th Annual Meeting Photonic Devices 2014
Schedule 2014
---
6th Annual Meeting Photonic Devices 2013
Schedule 2013
---