Computational Nano Optics
Welcome to the homepage of the Computational Nano Optics research group at Zuse Institute Berlin!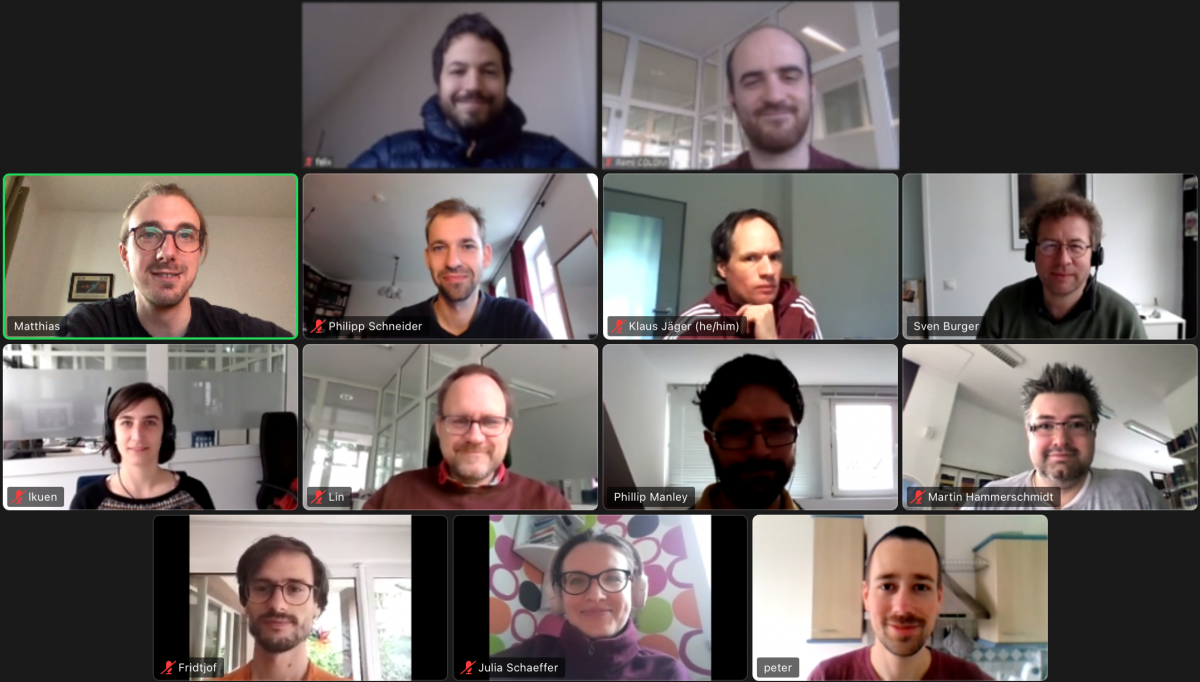 The main focus in our research group is on investigation and application of numerical methods for simulating light-matter interactions on the nanoscale. An emphasis of research is on adaptive finite-element methods for solving Maxwell's equations. These developments are strongly interlinked to various collaborations with partners from academic, fundamental research and with partners from the industry.
Group members
(See staff list on the right hand side of this page.) Our interdisciplinary group is composed from mathematicians, physicists and engineers. The computational nano optics group includes several guests from JCMwave and from Helmholtz Center Berlin.


News

For News and Announcements, please visit the CNO group Twitter account: twitter.com/CNOatZIB.
Annual Meeting Photonic Devices (AMPD)
The topics of our annual meeting are the simulation, physical properties and deeper understanding of novel photonic devices. Please see here for more information.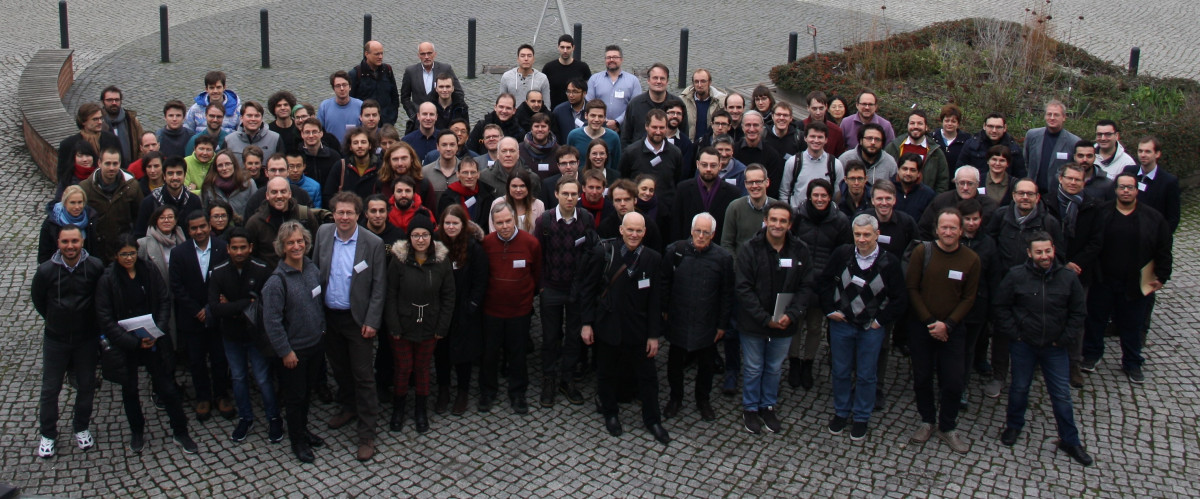 Research
(See research project list on the right hand side of this page.)
On the numerical side, our research includes h- and p-adaptive higher-order finite-element methods, contour integration methods, and application of methods for design optimization and parameter retrieval.
On the nano optical application side, our research includes metamaterials, optical chirality, plasmonics, nano-structured fibers, photovoltaics, optical nano-metrology, single photon emitters, and nano-lasers.
Memberships
The CNO group is part of the following collaborative projects (as partners or researchers), with funding from DFG, Einstein Foundation, EU, BMBF, Helmholtz Association:
Publications
(See publication lists on the ZIB Numerical Mathematics page, on the project pages and on the staff member papes.)
Collaboration partners (in current and recent projects)
Université Côte d'Azur, CNRS (Genevet group)
Australian National University (Non-linear physics centre - Y Kivshar)
Leibniz Universität Hannover (IQO - Morgner, Demican, Babushkin)
Ludwig-Maximilians-Universität München (AG T Liedl)
Institute d'Optique (AG P Lalanne)
Ohio University (AG AO Govorov)
Carl Zeiss AG (Corp. Research, M Decker)
Consejo Superior de Investigaciones Cientificas (CSIC, AG M Nieto Vesperinas)
Technical University of Berlin (AG Reitzenstein, AG Heindel, AG Petermann)
Humboldt University Berlin (AG Benson, AG Busch)
Karlsruhe Institute of Technology, KIT (AG Wegener, AG Rockstuhl)
Friedrich-Schiller University Jena (AG Pertsch, AG Staude)
ETH Zurich (OMEL / D.J. Norris)
Technical University of Denmark (DTU Fotonik / N. Gregersen)
Physikalisch Technische Bundesanstalt Berlin und Braunschweig (F. Scholze, B. Bodermann, M. Bär)
Helmholtz Zentrum Berlin für Materialien und Energie (C. Becker, B. Rech, R. van de Krol)
Weierstrass-Institute for Applied Analysis and Stochastics (A. Mielke, U. Bandelow)
Louisiana State University (AG K. McPeak)
Max Born Institute (AG Steinmeyer)
JCMwave GmbH

Former group members
Frank Schmidt
Rémi Colom
Philipp Gutsche
Anton Pakhomov
Xavier Garcia Santiago
Theresa Höhne
Gauri Mangalgiri
Sven Herrmann
Jan Pomplun
Raquel Mäusle
Duote Chen
Benjamin Wohlfeil
Mark Blome
Daniel Lockau
Maria Rozova
Kiran Hiremath
Therese Blome geb. Pollok
Benjamin Kettner
Achim Schädle